Evil Eye Diamond Bezel Necklace
Secure Checkout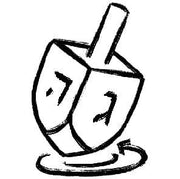 Easy Returns
Quick Shipping
Description

An evil eye diamond necklace with a full-cut stone is set inside of a bezel.

Seeking the power and protection of an evil eye with a minimal design, this is your new favorite pendant. Designed for minimal jewelry lovers, it's an evil eye diamond necklace you'll put on and fall in love with. You'll never want to be without it. Like a second skin, this necklace will become part of your style.

An evil eye is a worldwide known amulet that is shaped like an eye. This evil eye necklace is there to watch over and guide you on your journey in life, because it is always protecting you. The good luck charm prevents harm. It sends that negative evil, those malicious thoughts right back to whomever "sent it" to you.

With your new evil eye necklace, you're watched over and protected. Blessed with love, happiness, beauty, good fortune, and prosperity. Plus, you'll love the way it looks on you.

Wear it in the water, to work and the gym, on vacation, or while just hanging out with your jammies on.

With an adjustable clasp, you can alter the length to exactly match the outfit of the day.

You're going to love this minimal necklace, and it makes a perfect gift to show your love for others as well.

Evil eye diamond bezel necklace
14k gold
Adjustable chain from 16"-18"
.03ct full cut diamond
1/4" in size

Necklace is sent from the artist to you. Item is custom made; please allow 4 weeks for the bracelet to ship. EXPRESS Shipping is not available.
More about Alef Bet
In 1996, Paula started Alef Bet Jewelry to disrupt the boring, dated Jewish jewelry that was on the market at the time. Empowered by the constant request of customers to create more and more designs of modern jewelry with a religious and spiritual feel, while maintaining a modern and fashionable look, she set out to fulfill your request. Today, Paula is joined by her daughter, Alissa and the two are inspired by current jewelry trends, but with a twist.

The designs have to touch your soul, create a personal story, or show your faith all without compromising style and quality. With jewelry durable enough to wear every day, there is no reason not to add a piece Alef Bet jewelry to your current line of accessories.