Ukraine Silk Bracelet Fundraiser - 100% of Sales Go to Ukraine
Secure Checkout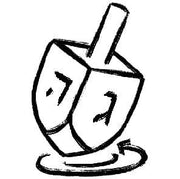 Easy Returns
Quick Shipping
Description

Back in stock for a limited time: so far we have raised over $21,200 to help Ukraine!

 🇺🇦 As the unthinkable unfolds in Ukraine, and you wonder what you can possibly to do to help...know that TOGETHER we can make a difference. 🇺🇦

ModernTribe is partnering with MAS Designs to bring you blue and yellow silk string bracelets for Ukraine. MAS and ModernTribe are subsidizing the costs of the bracelets so that 100% OF YOUR PURCHASE ($19.99 per bracelet) will be donated to AFYA Foundation of America to ensure that medical providers have the supplies they need to care for wounded soldiers and civilians in Ukraine.

Wear the colors of the Ukraine flag - blue or yellow. Or wear both! (The price is for one bracelet only). 100% of your purchase will be donated to the people of Ukraine through the AFYA Foundation. 

Blue and yellow silk is glammed-up with a 14k gold-filled chain and 24k gold-plated nuggets, to give the traditional red string Kabbalah bracelet a bit of an update.

Tie the bracelet on, it will fall off when it no longer serves its purpose. 

Arrives wrapped on a card, in a clear envelope. Ready to give as a thoughtful gift or tie on yourself.

One size fits all. 
Directions to tie on: Slip the bracelet over your wrist. Gently pull the strings for a snug fit. Tightly tie two simple knots on either side of the nuggets. Trim the ends of the strings. They will flair dramatically. Leave it on until it falls off organically. 
Your order will take about a week, or less, to ship.

Discounts not applicable. Tax and shipping may apply.

Bracelets are sent from the artist to you. Please allow 1 week for the bracelet to ship. EXPRESS Shipping is not available.
More about MAS Designs Jewelry
The MAS Designs brand is curated around beautifully unique and soul-inspiring charms. Each charm is created by hand in the USA, with love and intention. They are designed to be imperfect, to resemble the imperfections in ourselves, and our lives. Yet, at the same time, they are balanced and pleasing to the eye and to the touch. 

Ukraine Silk Bracelet Fundraiser - 100% of Sales Go to Ukraine
Ukraine Silk Bracelet Fundraiser - 100% of Sales Go to Ukraine
Ukraine Silk Bracelet
Bracelets are nice. Package came on time.
Ukraine Silk Bracelet
I bought three of these. What impressed me is that 100% of the sales went to Ukraine relief.
Appreciated gift
I did not have a chance to see these, but the recipient seemed pleased.