Tzedek Handwoven Shawl Tallit by Advah Designs
Secure Checkout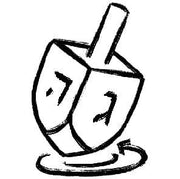 Easy Returns
Quick Shipping
Description

A handwoven Advah tallit is truly unique. Made from a special blend of silk and handspun cotton, the tallit is heavenly soft and luxurious without being heavy. These are made in small batches and no two are exactly the same. Tzedek is the Hebrew word for justice.  Inspired by the words in a prayer for peace: "Let justice roll down like the waters and righteousness like an ever-flowing stream."  This Tzedek tallit holds every color of water, with a royal blue background striped with silver, indigo and turquoise stripes.  

40% silk/60% handspun cotton.  Certified Kosher wool tzitzit made in Israel. 

It measures 24" x 78" and comes with a handmade bag for storing.  

Rush shipping not available. Gift wrap not available. Please allow 3-5 days for fulfillment. 
Shipping Info

Free shipping on U.S. orders $75+
Orders typically ship in 3-5 days from Advah's Massachusetts studio
Standard delivery takes 3-10 business days
Easy returns within 30 days of purchase
More about Advah
Artist Sarah Resnick started her Judaica business in 2015, and is dedicated to creating beautiful Jewish ritual objects, manufactured ethically and sustainably. She has been designing and making textiles for over a decade, with a focus on textiles that celebrate ritual and connection. She believes in taking the time to make moments in life just a little more beautiful, we can uplift lives of others.