The (unofficial) Hogwarts Haggadah
Secure Checkout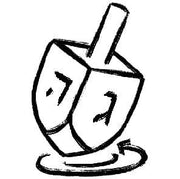 Easy Returns
Quick Shipping
Description

Add The (unofficial) Hogwarts Haggadah to your Seder table. What could a School of Witchcraft and Wizardry possibly have in common with the most published book in Jewish history and the most celebrated holiday of the Jewish calendar? As it turns out, quite a lot. From the concepts of slavery and freedom, to the focus on education, to the number four, Harry Potter and Passover share almost everything. This book is the perfect companion for young and old at the Seder table. Enchant your guests with lessons from the magical realms of Hogwarts and Jewish tradition. Foster conversation with student responses to Seder questions. And learn the ultimate lesson: Holiness can be found everywhere if you know where to look.

148 pages. Hardcover.

By Moshe Rosenberg
Not What I Expected
I thought it was going to be an actual Haggadah but it was a book of comparisons. It was wasted money because not usable for the Seder.
PERFECT!
If you love a true Harry Potter fan, this Haggadah is a joy! With little sections of HP incorporated into the Sedar, along with beautiful illustrations, you won't be disappointed.
The Hogwarts Haggadah
Beautifully written and we did use some of the book for Seder!
Chock full of many pages to learn from!
great book!
Very fun read. I am enjoying this book.
Clever and appealing
interesting book on Good conquering evil forces. Interesting parallels between traditional haggadah and stories of good conquering evil wonderful illustrations. Gift for Hogwarts fan-intellectually sophisticated and religiously open-minded woman considering Judaism.