Seed + Mill Passover Gift Box
Secure Checkout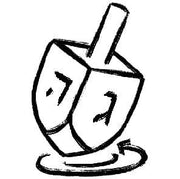 Easy Returns
Quick Shipping
Description

NYC based Seed + Mill was founded by three friends with a shared passion for unique, interesting and high-quality food. They created the artisan sesame brand, breathing new life into an ancient ingredient using only use top-quality Ethiopian Humera seeds.


Are you looking for a delicious, pareve and gluten-free treat to serve at one of your Passover meals this year? Why not try a selection of six best-selling halva flavors?

This box includes:

0.25lb 

Marzipan halva
0.25lb Cardamom halva
0.25lb Chocolate & Orange halva
0.25lb Dark Chocolate Sea Salt halva
0.25lb Rose Oil halva
0.25lb Pistachio  halva

All of these products are pareve and contain Kitniyot (sesame seeds). Seed + Mill's halva and tahini are Passover-friendly, however they do not have a local Kosher for Passover certification.
More about Seed + Mill
Seed + Mill is a women-owned business - the product of three friends united by a shared passion for food, cooking and high quality, healthy ingredients.
Inspired to create something unique, they experimented in their kitchens with version after version of halva and tahini recipes, dreaming up surprising combinations of these traditional foods.
They were excited to see how versatile and healthy tahini was and were determined to see it take its rightful place in kitchens all over the USA and around the world.
The trio takes pride in grinding fresh tahini on site at their store in Chelsea Market, the only store in the USA solely dedicated to sesame seed products!