Nice Jewish Guys Calendar 2019
Secure Checkout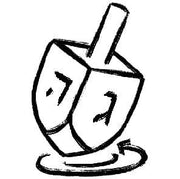 Easy Returns
Quick Shipping
Description

The 2019 Nice Jewish Guys Calendar features an array of menches you can proudly take home to mom.

Self-proclaimed mensch Ben, rabbi's son Alex, germaphobe/Ryan Gosling lookalike Jake, and sporty Zac! The 2019 Nice Jewish Guys Calendar turns the spotlight on the underrated characteristic that pecs and tight buns can't deliver...niceness. The Nice Jewish Guys Calendar features a different mensch for every month of the calendar year, and major secular and Jewish holidays noted. Measures 12" x 12".
Daughter loved it, but please add guys on the East Coast
I gave this calendar to my nice Jewish daughter Shoshana as a Chanukah gift. She loved it. She read each entry out loud to the family and we all discussed if that guy was a good match for her. At one point she was laughing so hard she had trouble breathing. She sent a photo of herself with the calendar to her friends on SnapChat. She went to your Facebook page and started chatting with one of the guys from the calendar. From the conversation, she found out that ALL of these guys are in the LA area, which is a bit of a bummer since we live on the east coast. Definitely the perfect gift for one of the 8 nights!
Nice Jewish Guys calander
Great gift for my granddaughter!
Sold out on Amazon already?
Love this site. This may be the best calendar with the best looking men around (love the August man, Alex for my daughter!).
Awesome!
Love the Bios! Very cute!