Double Flowers Wedding Shards Mezuzah
Secure Checkout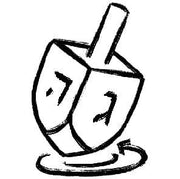 Easy Returns
Quick Shipping
Description

The breaking of the wedding glass represents one of the most cherished moments of a Jewish wedding. 

What a wonderful way for a couple to remember their love and bond to each other for years to come. 

With a few steps using the wedding couples glass a mezuzah can be made into a life time of memories.

Two vines of sterling silver flowers are entwined in love in the Double Flowers Wedding Shards Mezuzah.

The mezuzah is approximately 4 1/2 inches long and is handmade and fits a 3" inch Kosher scroll (sold separately) with the glass in the other tube. Instructions to add glass are included. Handmade from sterling silver and glass.