Rainbow Silk Tallit by Advah Designs
Secure Checkout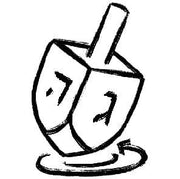 Easy Returns
Quick Shipping
Description

This tallit features a shimmering rainbow, from to striking reds to glimmering aquas and to a bold purple atarah.

This tallit is made from 100% silk crepe de chine, a soft and lightweight fabric that you'll love to drape around your shoulders.   It measures 18" x 72" and comes with a handmade bag to store the tallit.  

We use certified Kosher wool tzitzit made in Israel. 

Rush shipping not available. Gift wrap not available. Please allow 3-5 days for fulfillment. 
Shipping Info

Free shipping on U.S. orders $75+
Orders typically ship in 3-5 days from Advah's Massachusetts studio
Standard delivery takes 3-10 business days
Easy returns within 30 days of purchase
More about Advah
Artist Sarah Resnick started her Judaica business in 2015, and is dedicated to creating beautiful Jewish ritual objects, manufactured ethically and sustainably. She has been designing and making textiles for over a decade, with a focus on textiles that celebrate ritual and connection. She believes in taking the time to make moments in life just a little more beautiful, we can uplift lives of others.
Not as listed! Horrible experience
I really wanted to love this tallit, seriously. I don't usually go for fancy tallitot, usually shopping for really bland (but perfectly practical and reliable) $100-150 range, but I wanted to splurge just a bit for something that seemed so beautiful and special. The photos are lovely and made me so excited to receive it. Shipping time wasn't bad, only about 2 weeks, but when it got here it was NOTHING like the photos. The stripes are completely different (completely missing one blue stripe and the rest are much smaller than pictured), it isn't "shimmering"; just printed texture to look like it, it's rough to touch, and its not ANY kind of silk-- let alone specifically Silk De Chine. It came with a card saying it was a cotton-poly synthetic blend made to be as soft as silk (it wasn't). I was beyond upset. The only remotely positive thing about this was customer service. I emailed twice; once about being unhappy and wanting a return, and again to ask if I could ship it past the date it said in the email (they give you less than a month to return it) and both times the people I spoke with were very patient and kind despite me being frustrated. Aside from that, this tallit was horribly disappointing and NOT worth the price. If you're hoping for a nice rainbow tallit, look elsewhere. I sent it back in the mail with my authorized return shipping label a few days ago, waiting for my refund.
Hi Joriel,
I am sorry you were not completely satisfied with your tallis! We have refunded you in full.
Love the tallit
My daughter loved the tallit. The fabric was soft, the colors vibrant and it fit perfectly. It looked fantastic on her as she became a Bat Mitzvah! Thank you