Nakasha Serpent Beaded Placemat
Secure Checkout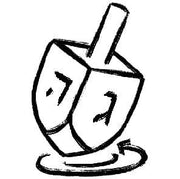 Easy Returns
Quick Shipping
Description

Hypnotic, symbolic, and beautiful, Nakasha–inspired by the Hebrew word for serpent, nachash– is crafted by hand from 100% glass beads and functions as a placemat or a tabletop work of art.

The design of the Serpent contains within its patterns a fractalized six rayed star, connecting it back to its mystical origins.

Product Details:


Dimensions: 15" x 15"

Includes one placemat

Not for use as a trivet; do not place hot dishes or cookware on top of your beaded items.

Shake off any crumbs or food residue, then brush softly with a toothbrush. If necessary, use a mild cleanser for deeper cleaning, but be sure to air dry completely before storing. Do not use a hair dryer for drying, as beads and sequins could melt with high heat.

If beaded table runners or placemats curl up on edges, flatten with a heavy book, or curl them in the opposite direction momentarily and then lay flat.

Our hand beaded designs are delicate and unique. Treat them gently and follow our care instructions to keep them fresh and festive for all the occasions to come!

Beads, sequins, and other embellishments may break or fall off your item even with gentle use, be sure to store carefully to avoid snags and damage.
More about Adara Rituals
Adara Rituals is a collection of Jewish ritual objects by Tara Townsend. Fed up with traditional decor, she started reading voraciously about the origins of Jewish rituals, and uncovered shining truths and mystical treasures that lay beneath the ground of our traditions. She learned about Judaism's roots in celestial cycles, in nature-based spirituality, and in an inclusive world-view that deeply embraces the Divine Feminine. Adara, named after her daughter's Hebrew name, provides beautifully crafted pieces to enliven and illuminate your own rituals.