Taste of Israel Rosh Hashanah Gift Set
Secure Checkout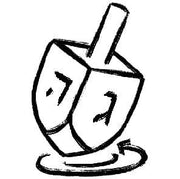 Easy Returns
Quick Shipping
Description

Lin's Farm has been at the forefront of family farming and natural food innovation for generations. Our unique product line is a groundbreaking blend of tradition & novelty, bringing you one-of-a-kind flavor combinations from the shores of the Mediterranean.




The gift box contains:

1 Wildflower Honey 125g
1 Raspberry Rose Honey 120g
1 Chocolate Hazelnut Date Butter 100g

Made in Israel.

Today, Lin's Farm is one of Israel's leading honey connoisseurs and natural food producers, with a specialty in innovative products based on wildflower honey and beehive superfoods. Every creation is lovingly crafted and taste-tested and is free of preservatives, chemicals, and artificial sweeteners.


Lin's Farm products are certified Kosher Pareve by recognized kosher certification agencies in Israel. The following product lines are certified under Badatz Mehadrin - Rabbi Avraham Rubin: aromatic flavored honeys, chocolate date butters, marinades & dressings, superfood tahini, and date honey.