Shelter Mezuzah by Via Maris - Midnight
Secure Checkout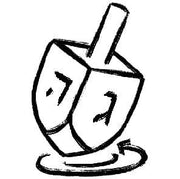 Easy Returns
Quick Shipping
Description

A single sheet of stainless steel is cut and pressed to create both a cover and holder for a glass vial containing the mezuzah's scroll. The steel and glass mezuzah is quiet and architectural in nature with hidden screws, making it a harmonious part of our most important spaces. Mezuzah scroll not included.

Color: Midnight (Navy blue)

Care: 

Wipe with a damp cloth.
Material: Stainless steel & borosilicate glass.
UV and weather resistant.
4.72" Width 1.31" Depth: 0.64"

For centuries Jews have attached a mezuzah ("doorpost" in Hebrew) to the outside of their doors. Although intended as a means of protecting the household, the mezuzah isn't an amulet or talisman. Instead, the mezuzah guards with a piece of parchment referred to as a klaf that's stored inside its narrow, rectangular form. On the klaf are two paragraphs from the Torah that outline the basic beliefs of Judaism, including the prayer Shema Yisrael. The mezuzah can be placed on all living spaces—bedrooms, kitchens, and common rooms.
More about Via Maris
Via Maris is a modernist Judaica brand based in New York City.
They aim to help Jewish people engage and re-engage with their faith and culture through a collection of refined, useful, and contemporary tools for observing traditions. They also hope to share our culture and these objects more broadly with people who are not Jewish and we welcome everyone and anyone here.