Modern Geometric Mezuzah by Gala Studio - Gray, Blue, Light Blue or Pink
Secure Checkout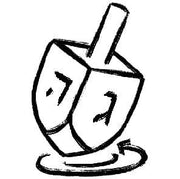 Easy Returns
Quick Shipping
Description

A modern Modern Geometric Mezuzah with a minimalist geometrical design. Made of wood and printed in a special technique in a clean, smoothed matte look.


Size: Length - 14.5 cm, Width - 2.5 cm, Depth - 1.5 cm (5.7 x 1 x 0.6 inches)

Material: Wood

Suitable for a 12 cm or smaller parchment, sold separately

Made in Israel

Choice of color

On the back of the mezuzah is a strong two-sided adhesive for easy attachment to the door frame. The adhesive is suitable for different types of surfaces such as wood, ceramics, concrete, steel and more.


To affix the mezuzah, the doorpost must first be cleaned with dust, and the yellow upper paper of the two-sided adhesive strips should be removed.

Attractive, but not handcrafted
The mezuza looks like it's made out of different colors of painted pottery, but in fact the design is a stick on. It's still attractive, but it's not handcrafted or high quality.
Beautiful mezuzot for my new house
I purchased a few of these for my new house and they were very easy to put up. When putting them up, you do have to make sure the scroll is securely in the slot or it will fall out. Otherwise, these are beautiful and the perfect addition to any home.
Quality not as expectede.design & details are beautiful.
Mezuzah Tov!
Items came in tact and patchments were well packaged. The overall presentation required no additional effort for gify giving.
Modern Geometric Mezuzah by Gala Studio - Gray, Blue, Light Blue or Pink