Matzah Ball Books Set
Secure Checkout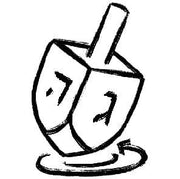 Easy Returns
Quick Shipping
Description

Set of all 5 soft-cover books from the Matzah Ball Books collection! A fun gift.

 

Hi, I'm Shmutzy Girl.  I spend most of my days covered in shmutz (dirt) and leaving trails of shmutz wherever I go.  Despite not being the cleanest kid on the block, in my book I learn to love myself shmutz and all!

Grr, I'm Kvetchy Boy.  I'm always complaining: "The sun is too bright...my ice cream is melting."  In my book, I learn that life is more enjoyable if I save my complaints for something important.  Then, people listen and even try to help!

 

Yum, I'm Noshy Boy.  I love, love, love to eat!  When I get to the point that I can barely close my pants, I know it's time for a change.  In my book, I learn to make healthier food choices and feel better for it!

Yawn, I'm Shluffy Girl.  Is it time for my nap yet?  For a while I was having problems because I was always falling asleep: on the bus, in class, at the playground.  In my book, I learn to fit the rest of my life around my sleep schedule!

Oops, I'm Klutzy Boy.  I can't play ball without breaking a window, walk without tripping or pour juice without spilling.  In my book, I learn to slow down and pay more attention.  And guess what?  I end up a little less klutzy (clumsy) for it!