Jonah and the Whale Tzedakah Box Kit Made with LEGO® Bricks
Secure Checkout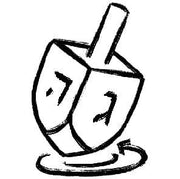 Easy Returns
Quick Shipping
Description

Jonah, the prophet, is the perfect figure to feature in this unique mechanical tzedakah box. Upon dropping a coin in, Jonah can be seen going overboard into the whale's mouth. You won't want to stop giving Tzedakah! To reset, simply tilt it all to the left, and voilà, Jonah is back on the ship and your charity box is ready for more coins.

"Maftir Yona" is read on Yom Kippur and is a reminder that we cannot hide from the Almighty and to do Teshuvah / repentance. Giving charity is one of three ways to do repentance and a daily mitzvah.

This building kit features:

Included 111 new condition genuine LEGO® parts
Printed "Yona" nano-figure
Mechanical function
Three pennies (US currency)
Clear panel to see the under water scenery and the charity collected
High quality professionally printed in the USA instructions
Hours of play time and mitzvos/good deeds by giving charity!

Hand assembled in the USA. This kit building comes unassembled does not require glue nor is it recommended. Not intended for children under the age of 4.

This is an independent site not authorized or sponsored by the LEGO® Group.

LIMITED EDITION: Very few made. Grab one while can!