Boris and Stella and the Perfect Gift
Secure Checkout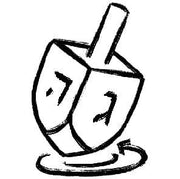 Easy Returns
Quick Shipping
Description

Boris and Stella and the Perfect Gift is a story celebrating both Hanukkah and Christmas, and gifts that come from the heart. 

Boris is a musician, playing the songs he learned growing up in Russia. Stella is a baker, baking cakes and pastries like her father used to back in Italy. Boris and Stella live in the city and are best friends. They like movies, hats, and each other. At holiday time, Stella wants to give Boris the perfect present for Hanukkah. She wants him to know how special he is. Boris wants to give Stella the perfect present for Christmas—she means so much to him.

But perfect presents cost money and their savings banks contain very little. To make their dreams of perfect presents come true, Boris and Stella each sacrifice something very special. 

9" w x 11" h

32 pages

Ages 5-8
So Cute
Terrific Story and beautiful pictures. This is an especially wonderful story
for families where one parent is Christian and one parent is Jewish and they want
to teach their children about both holidays.
Boris and Stella and the Perfect Gift
My daughter is Jewish and her husband is Catholic. I bought this book for my granddaughter and although she is too young to understand the story, both my daughter and son-in-law love it.
Boris and Stella and the Perfect Gift
Boris and Stella and the Perfect Gift