Blue Bird Porcelain Seder Plate by Goodstein Ceramics
Secure Checkout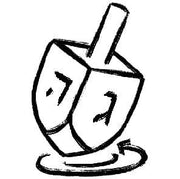 Easy Returns
Quick Shipping
Description

This Blue Bird Porcelain Seder Dish is 14" x 11" and perfect for Passover.

The porcelain matter is made in Poland and then all of the food safe decorations are applied, in Maryland, on white porcelain with blue birds encircled in a leafy design, that intertwines among the red pomegranates, accenting each dish. 

Because of how this dish is glazed, it is easy to clean with boiling water. 
More about Goodstein Ceramics
Each piece is a one-of-a-kind and handmade or designed by Leah Goodstein in Anchorage, Alaska. Sustainability, recycling, and reusing are at the core of Goodstein Ceramic's mission.