Seed + Mill Tahini Taster Set - Organic Classic, Za'atar and Garlic
Secure Checkout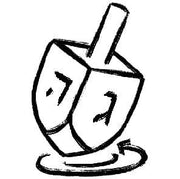 Easy Returns
Quick Shipping
Description

Tahini is a versatile, nutritious ingredient for cooking and baking, spreading and drizzling, or eating by the spoonful. Seed + Mill Organic Tahini is made from premium, Ethiopian sesame seeds and the trio includes three 16oz jars. 

Can't decide which Seed + Mill Organic Tahini to try? Now you don't have to choose! Our new Tahini Taster Set includes a jar of each of our current tahini lineup: Organic Tahini, Organic Za'atar Tahini and Organic Roasted Garlic Tahini.

Seed + Mill Organic Za'atar Tahini (16oz) is a delicious blend of tahini and za'atar spice, an earthy, flavorful spice blend, used all across the Middle East and Mediterranean. Za'atar combines dried herbs and seeds, including sesame, oregano, thyme, cumin, coriander, salt and sumac. It's the sumac that we personally love the most, giving za'atar a slightly tangy and lemony flavor.

Seed + Mill tahini is an all natural product that's high in calcium, iron and protein. It fits perfectly in a vegan, gluten free or paleo lifestyle. But above all, it's delicious! 
The tahini is certified kosher by OU.

This item cannot be shipped expedited or gift wrapped. US shipping only. Please allow 2-5 business days for fulfillment.  Food products are final sale.
More about Seed + Mill
Seed + Mill is a women-owned business - the product of three friends united by a shared passion for food, cooking and high quality, healthy ingredients.
Inspired to create something unique, they experimented in their kitchens with version after version of halva and tahini recipes, dreaming up surprising combinations of these traditional foods.
They were excited to see how versatile and healthy tahini was and were determined to see it take its rightful place in kitchens all over the USA and around the world.
The trio takes pride in grinding fresh tahini on site at their store in Chelsea Market, the only store in the USA solely dedicated to sesame seed products!