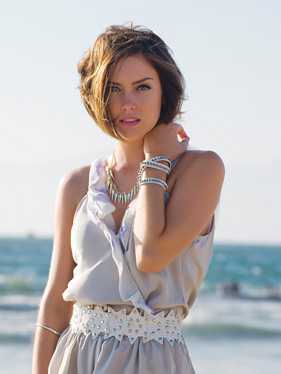 The oft-used phrase "better luck next time" is probably ringing true for the writers of "Beverly Hills 90210" as the new and improved TV show "90210" is set to air next month. It seems that with a second try, the writers and creators of the 90's hit are getting the demographic of their fictional "West Beverly High School" a little closer to the actual Beverly Hills High. Yes, they'll be featuring Jewish and Iranian characters on the Beverley Hills campus!

The real Beverly Hills High student body is actually predominately Iranian and Jewish, and although there were Jewish students on the original program, there were no Iranians. So the new show will feature someone who is half-Jewish (a girl known as "Silver" played by Jessica Stroup), as well as an Iranian student -- Navid Shirazi, played by Michael Steger. And yes, you guessed it, Steger isn't Iranian.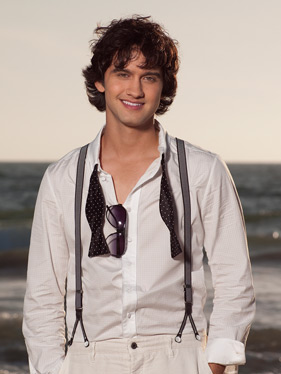 On that note, everyone remembers brainy Andrea Zuckerman, but what most probably don't know is that the show's creators didn't know she was actually Jewish and that her outward Jewishness -- the actress, Gabrielle Carteris -- was reined in by the creators (they made her remove a Star of David necklace because "Middle America really doesn't want to see it." 

The original show's executive story editor, Amy Spies, said that times have changed since the 1990s:


"Because of cable, there's been all kinds of diverse, ethnic shows," said Spies. "It's much more the norm to have more accurate representations of their world."

So set your TiVO to record the new "90210," pull out your old middle school or high school yearbooks, remember the dreamy Jason Priestley and Luke Perry, and while you're at it, wear that Star of David necklace with pride -- Andrea Zuckerman would have wanted you to!